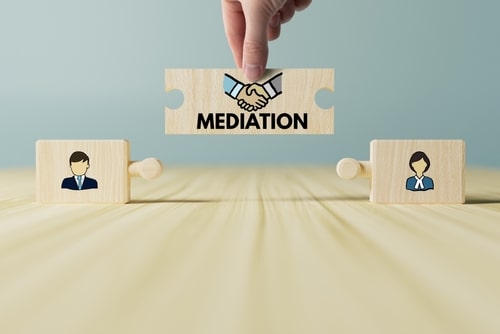 Mediation is a court-ordered process and alternative to traditional divorce litigation. Parties can choose to request mediation and present their agreement in writing, but it is up to the judge's discretion if mediation is granted in place of a traditional trial. A lawyer who is well-educated and experienced in mediation can provide insight into if mediation is the right choice for your divorce.
What is Mediation?
Two parties come together to resolve conflicts within their divorce, while a third-party mediator helps steer the situation toward a more amicable outcome. Mediation is most often used to resolve the three significant points of contention in a divorce: property division, child custody, and alimony. Mediation is a highly effective alternative negotiation method with a high success rate.
When Can Mediation Take Place?
Mediation is available either before or after the divorce petition has been filed. If both parties choose mediation once the divorce case has begun and have agreed in writing to attend, they or their lawyers must inform the judge of the decision.
...